International Femdom Star & Slave Trainer
LYDIA SUPREMACY   Visits The Vault
March 6th – 10th, 2017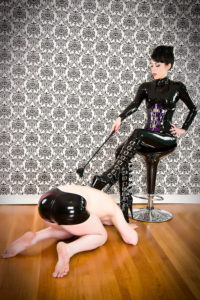 With over 8 years of professional experience, Ms. Lydia has delights in molding slaves into her play things.
A true Female Supremacist and connoisseur of submission, she has trained slaves throughout the country as well as the UK and Europe and is a Resident Priestess of the American Female Supremacy event, The Order of Indomitus.
Ms. Lydia has starred in films for such Femdom websites as Femdom Empire, Club Dom, The English Mansion and Asian Cruelty.
Her sessions specialties involve games of power exchange, brain washing, role plays, humiliation and degradation, Order of Indomitus style slave training and extended/over night scenarios.
To see a full list of her interests, see her website at
www.LydiaSupremacy.com
. Complete her SUPPLICATE form to gain her audience.