The Vault would like to welcome Mistress Ultra Violet of Atlanta, Georgia 2/8 – 2/11/18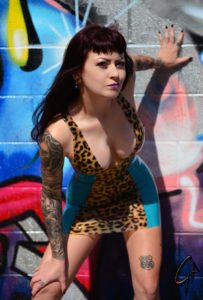 Mistress Ultra Violet is a professional and lifestyle Dominatrix, whose contribution as an entrepreneur, mentor, artist and producer/director are widely recognized. Her recent accomplishments include being a two time Domcon Guest of Honor. 

She is owner and operator of the internationally renowned Atlanta Dungeon, a fully equipped, state of the art, five room, play space. Currently home to twelve Atlanta based independent Mistresses and numerous traveling professional Dominatrices.  


Mistress Ultra Violet recently stared on Playboy TV's "Undercover" with comedian & actress Kate Quigley in "slave Training Atlanta Dungeon Style!"  She also stars in and directs the wildly successful Atlanta Dungeon video production series. Mistress Ultra Violet is also featured on Syren productions, The English Mansion, AynRules.com, and her upcoming fan site MistressUltraViolet.net.
To learn more about how to serve MISTRESS ULTRA VIOLET visit http://www.MistressUltraViolet.com